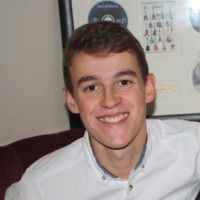 Jimmy Moorhouse
3572 articles published since November 07, 2020
About Jimmy Moorhouse
Jimmy is a talented sports journalist with more than three years of football writing experience under his belt with Snack Media.

After graduating from the University of Nottingham in 2019, Jimmy joined Snack Media as a football writer, first with ThisisFutbol before joining Football FanCast in 2020.

Jimmy would also earn his NCTJ journalism degree in 2022, earning a gold-standard qualification from News Associates in Manchester.

Jimmy has delivered over six million page views in the past year and also works on the analysis of Football FanCast, working closely with SEO and Parsely.

A devoted Rochdale fan, Jimmy also has experience in commentary, editing and website design, having been a big part of University Radio Nottingham and Impact Magazine in his time at University.